I had a whole post typed up to explain what my goals are and what the main tenets of Hansons Marathon Method are, but then Blogger ate it when I was almost done, so I'm just going to recap my workouts. You will have to live without my snarky wit for a few more days. The horror.
Suffice it to say, my goal is to run a 4:20 at the Monument Marathon in Scottsbluff, Nebraska, on September 27.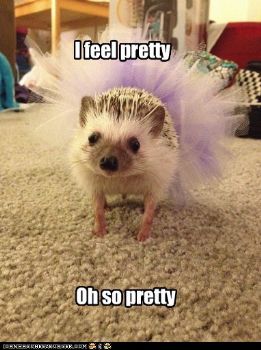 Wednesday, May 28
3 mi easy, 10:48 min/mile
core work

This run didn't quite feel easy, but considering I had run a marathon in extreme heat three days before, I'll call it a win.
Thursday, May 29
rest

I had some soreness, but it cleared up by lunch. I also learned at my chiro appointment the sole part of my body that's naturally flexibile is my feet. Gee thanks, body, that's exactly what I wanted.
Friday, May 30
Pine Trine 5K, 29:56 (9:40 min/mile)

This race was one giant pain cave, but I'm glad to have a good indicator where my current fitness is. I ran the race slightly faster than I need to do my tempo run in five weeks (and I didn't pace myself well at all), so I'm not going to worry. Plus I was fast enough to get 1st in the 17-22 age group! (And yes, for the record, there were two other people in it.)
Saturday, May 31
rest
Sunday, June 1
4 mi easy, 10:45 min/mile
core work
It was almost 80 degrees, and this run was really a struggle. I realized I had been calculating my quarter mile splits wrong by 30 seconds, and that's why my pace had been so off in the beginning.
Monday, June 2
rest

Tuesday, June 3
2 mi easy, 11:02 min/mile
core work
I calculated my splits correctly this time and nailed my pace. The run felt great, and it felt like an awesome treat to only run two miles.
Total Miles: 12.1 mi
Total Time: 2:07:08
The first week of the program was definitely light on the runs, but I will dive into building up my days this coming week. The mileage is still low enough that it can act as my "taper" for the Hatfield McCoy Marathon in two weeks.